Welcome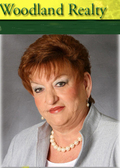 Welcome, to North Georgia! Life is amazing here. We love being at the foothills of the Appalachian Mountains. The mountain ridges offer magnificent views, the valleys below are filled with picturesque lakes, clear streams, rapids and amazing waterfalls. Surrounding the natural beauty, you will find splendid resorts, inns, cottages, and chalets. There are over 200 designated sites for picnics, fishing, boating, kayaking, hiking, biking and camping.
Love Ellijay?
Send and share a beautiful Ellijay social media photo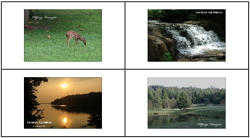 We are nestled within thousands of acres of state and federal protected forests. So you don't have to worry about the Atlanta traffic here. This is a perfect place for the outdoor nature lover, the very reason why I fell in love with the northeast mountains of Georgia in 2005. Being passionate about nature and the outdoors, this is a perfect landscape to appreciate wildlife in their natural settings.
WOW, I almost forgot to remind you of the change of seasons. Mild winters sitting by the fire, beautiful Spring flowers and trees in full green, comfortably warm summers for picnics and the most colorful fall season with breathtaking changing of the leaves.
If you ever find yourself in the North Georgia area or would like to take a vacation to experience the beauty first hand, please feel free to contact me. I would be happy to take you on a personal tour of our wonderful Mountain town.
I know several upscale cabin rentals right on the river. Get away from the fast pace city life for the weekend. You will love the peace and beauty that awaits you. Once you've been here in the gorgeous North Georgia Mountains, it's hard to stay away. Email me LindaGranata@ellijay.com

for your personal tour arrangements.